Powerful medical-grade frequencies
Vibroacoustic technology developed for patient treatment, in its first-ever commercial application.

Originally-scored therapeutic neuromusic
Specifically composed by medical musicians to calm racing minds and deepen your experience.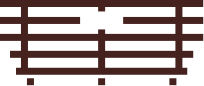 Designed by engineers, built by hand
State-of-the-art sustainable construction modeled after a violin focuses vibrations so they're 100% absorbed into the body.